Clear your Doubts, Ask Your Queries, For Better Performance Delivery
Unclear doubts and confusion in the action delivery is the stumbling stone in the progress of any performance, same is with the working of OST Recovery software. Even though the software is molded with simpler steps and quicker results, there can be chances of doubts and confusions for those who never used a third party software and even for experts. And at any point we will not allow poor performance from our Exchange OST Recovery software due to any reasons. Unlike many others, we provide both Pre and Post service of OST PST recovery software installation. Our 24*7 support system never miss any call from you that should be cleared.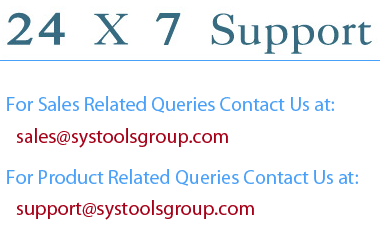 Feel Free to Question: Any kind of doubts or confusion related to the working or any other aspects of the OST to Outlook Recovery software will be cleared by our 24*7 support facility. The Support team is so supportive that you will be provided assistance till all your queries are solved.
Expert Support: The Queries from your side will be handled by the professional Engineers and specialists in the field so there is no place for uncertainty in the answers or solutions provided for you. The support that remains opened for 24*7 is the greatest benefit for you. So any time, whenever you feel difficulty in performing OST PST Recovery, make a call for the support team of OST Recovery software, specify the doubt and get expert support that will help you complete the task with ease.